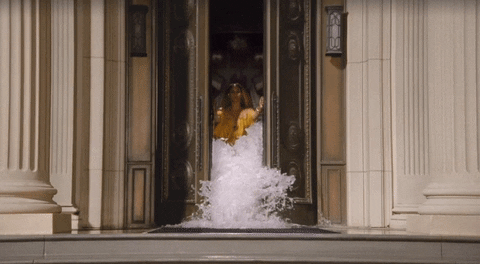 When Beyonce decided to stop the world once again and drop her visual album Lemonade on HBO and later Tidal, I felt all the emotions that now come with the event of a Beyonce album drop. Watching Lemonade with a couple friends on HBO GO truly felt like a special experience that left me excited, shocked and inspired by the end of the album. The amount of time and effort that came from the many talented artists who worked on Lemonade didn't go unnoticed and with each revisit, I appreciate something new about Beyonce's sixth album. It took some time to figure out if I should try to break down my thoughts on the Queen's most ambitious release yet, but after some discussion with myself (Psycho…) I've come to the conclusion that I'm well equipped to talk about this album even though it wasn't made specifically for me.
If you miraculously ignored the chart topping debut of Lemonade or the many think pieces of Bey's choice to focus on black women and the witch hunt for "Becky with the good hair", I'm impressed but ready to tell you what you missed out on (Hint: A LOT). To start things off even though I believe Lemonade was mainly created to empower and showcase the often underrepresented black woman; anyone with an ounce of empathy could relate with at least one of the issues that are highlighted in the album's story. Divided into eight segments, the visual plays like Beyoncé revealing the initimate moments in her diary. From having the feeling that she's being cheated on (Intuition), releasing the emotions after finding out the truth (Anger) and figuring out if the broken trust could be mended (Resurrection) each part brings you closer to the often private pop star and it's so amazing to see the piece come full circle.

I need to mention the six directors besides Beyonce that had a hand in crafting the visuals for Lemonade because the finished product is insanely stunning and on another level when it comes to what a "music video" can be. Khalil Joesph, Melina Matsoukas, Todd Tourso, Dikayl Rimmasch, Jonas Akerlund and Mark Romanek help bring the powerful story to life and I can't praise them enough for their creative direction, attention to detail and ability to heighten the emotion in each song. I love the rage that can be felt when seeing Bey snarl at the camera in "Don't Hurt Yourself" as she rocks the latest season of Yeezy attire in an abandoned parking lot. Or the home video feel of "Daddy Lessons" with personal videos included throughout the song showcasing a baby Bey and her relationship with her father.
For the stans and single enthusiasts that were hopping for a collection of songs to bust it wide open at the club to, you sadly won't find them on Lemonade. This album definitely has Beyonce in a more mature vibe as she contemplates dying love in the beautifully vocally layered "Praise You Catch Me". Or "Sandcastles" a bare, keyboard driven ballad that offers a chance at restoring a damaged relationship. The album isn't completely a slow affair with Beyonce experimenting with rock and country on "Don't Hurt Yourself" and "Daddy Lessons", the former being a personal favorite. The anger that can be heard on the Led Zeppelin sampled warning is so satisfying especially when Beyonce lets her man know in the end, "This is your final warning / You know I give you life / If you try this shit again / You gon lose your wife." "Sorry" and "Hold Up" are the most rhythmic songs on Lemonade and I could see them being the best chance at being successful singles but I appreciate the cohesive feel of this album. Beyonce isn't known to collobrate with a lot of artists so whenever she does, the song always feel a little more special. Jack White, The Weeknd, Kendrick Lamar and James Blake nicely blend their styles to give Lemonade some variety.
Even though Lemonade is very short, the length helps avoid fillers and it makes it easier to come back to the album for a full listen. Going back to the topics this album touches on, the visual aspect of this album really made me think about the ongoing battle black women fight to be heard and understood. When "Don't Hurt Yourself" stops to play an excerpt from a Malcom X speech, I couldn't help but think of my mom and how easy it can feel like the world is against you when you look at how the "angry black woman" is shown in media. When someone has the chance to be their most authentic self and be unapologetic with their feelings, they get to be human and I don't think minorities always get that chance.
Warsen Shire, an influential Somali-British poet plays a pivotal role in Lemonade with her poetry being read throughout and it instantly became my favorite part about the short film. The honesty and imagery in each line made me a fan and adds another level of depth to the story. I was captivated in the beginning of Lemonade when I heard Bey read, "I tried to make a home out of you / but doors lead to trap doors / a stairway leads to nothing / Unknown women wander the hallways at night / Where do you go when you go quiet?" I'm in love with your words Warsen, I can't wait to read more!
I don't know how Beyonce continues to top herself, but she does and each time I'm more over people who hate on the hardwork and dedication that goes into ascending to legendary status. There aren't too many artists that have the ability to pull off the huge projects Bey does and with each release the Texasbama triple threat finds a way to evolve while slowly letting the world into some of the intimate parts of her life. There are so many moments in Lemonade that deserve to be discussed.
Like Serena Williams, showcasing a sexier side of herself to let women know they can embrace their sexuality if they choose to without solely focusing on it all the time. Or bringing in young, influential, women of color like Amandla Stenberg, Zendaya, Ibeyi, Laolu Senbanjo, Quvenzhané Wallis and Chloe x Halle that are hopefully motivating the youth to care about social issues as much as they care about what's trending on Twitter or how to amass a ton of followers on Instagram. Beyonce also uses her name to bring more light to the Black Lives Matter Movment in the mainstream media. The awareness to the unjust effects of police brutality that may affect all groups but has specifically hurt minorities for generations shows that no matter how progressive people want to believe our society is, there will always be room for improvement.
Look past the moments that were destined to be in the media (Who cares who Becky is) and see the messages Beyonce is trying to help bring to the forefront. I will always believe that the world would be a better place if everyone was a little more aware of how the different struggles we all have to face to live good lives make us more similar than they make us different. I also think practicing empathy is a trait that I wish everyone used a lot more. You don't have to a black woman to relate to a time where you felt like you didn't matter. You don't have to go be married to understand the work it takes to keep a relationship going. Keep pushing the boundaries of what a pop star in this era can be Beyonce, it's always great to see someone make lemonade out of whatever lemons life throws at them.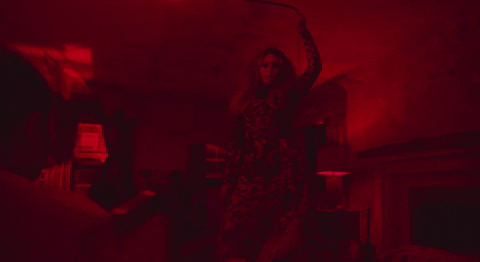 Must Hear Tracks: "Don't Hurt Yourself" "Hold Up", "Sorry", "Love Drought", "Daddy Lessons"
Stream Exlusively on Tidal: HERE
Buy on iTunes: HERE