Anticipating the release of a new song or album can ruin the music when it comes out so I try hard to not expect greatness from everything that comes out. We've all experienced that moment when we pry open a sealed cd (or in today's world clicked buy on iTunes) give it a listen and become slightly underwhelmed by what we hear. I can't recount any extreme music release disappointments lately but I decided to go against my own rule last week when news broke about Fifth Harmony dropping a new single from their upcoming sophomore effort 7/27. With their breakout previous year, I couldn't help but hope that the ladies learned from the successful parts of their debut album Reflection and came through with some quality bops to cement their status in the mainstream circle.
Did they deliver?
You betcha (*Sarah Palin voice*)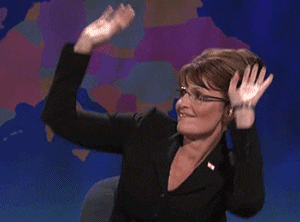 Let's get into this chill rhythmic number!
Last Friday (February 26th) Fifth Harmony released "Work From Home" to radio stations across America and the reviews were mostly positive. Sticking to the formula of addictive beats, catchy lyrics and a quick verse from a rapper, "Work From Home" is like the laid back sequel to "Worth It" where the girls figure out it takes a lot of time in the office to give them what they deserve. So instead of expecting the man to bring home the dinero, Fifth Harmony opt to be the breadwinners, letting their men know their love is enough to support them at home. This Ammo (Beyonce's "Pretty Hurts", Katy Perry's "ET", Kesha's "Your Love Is My Drug") produced offering definitely has to be my favorite song from them so far!
As soon as the bouncy cut begins, I'm drawn into the work promoting single. Camila sets the scene for a nice, slightly more mature Grown Harmony record ("Put in them hours / I'mma make it hotter / I'm sending pic after picture / I'mma get you fired!"). Until Lauren turns up the heat with an infectious hook that's bound to stay in your head the same way Rihanna's repetitive "Work" might currently be doing. From Normani's lead in to the hook, Ally's sexy second verse and Dinah's solid contribution to the single, each girl gets a chance to shine and it gives me hope that their upcoming album's vocals will be equally distributed this time around. Ty Dolla $ign makes an appearance toward the end to add that rap cosign to the single. Ty's signature style fits well with the tone of the song and fans of the L.A. native should enjoy what he adds to the already fire track.
If the single wasn't enough of an indicator of the next level era that's upon us, Fifth Harmony decided to clock us with another surprise in the form of a very sexy music video directed by Director X. The girls look amazing, the choreography is a step up from what we've come to expect from the entertainers and the overall treatment feels like the label gave them a proper budget and are really taking them serious this time around. I guess having a single that goes 3X platinum in the states and top 10 in nine countries can have its perks.
We won't be able to hear the full length record until May 20th but I have a feeling that this is going to be a very successful era for the women of 5H. The group seems to understand the power they have and how far they can go together (I repeat TOGETHER) if they stay focused. Plus having a dedicated fanbase (S/O to the Harmonizers) doesn't hurt when you need the support.
What do you think of Fifth Harmony's lastest single? Let me know in the comments!
Pre-Order 7/27 on iTunes: HERE